We use good quality spare parts for all laundry machines, and the using life will be longer.
We have 20 years experience in laundry equipment, can give you the professional solutions.
The price of our laundry machines is better, will help you to save much investment cost for laundry business.
Wuxi Sharing Machinery Co.,Ltd located in East of China, 100km away from Shanghai, specializes in manufacturing and selling China best quality commercial and industrial laundry equipment, including washer extractor,tumble dryer,flatwork ironer, folder, dry cleaning machine, laundry pressing machine and finishing equipment, etc.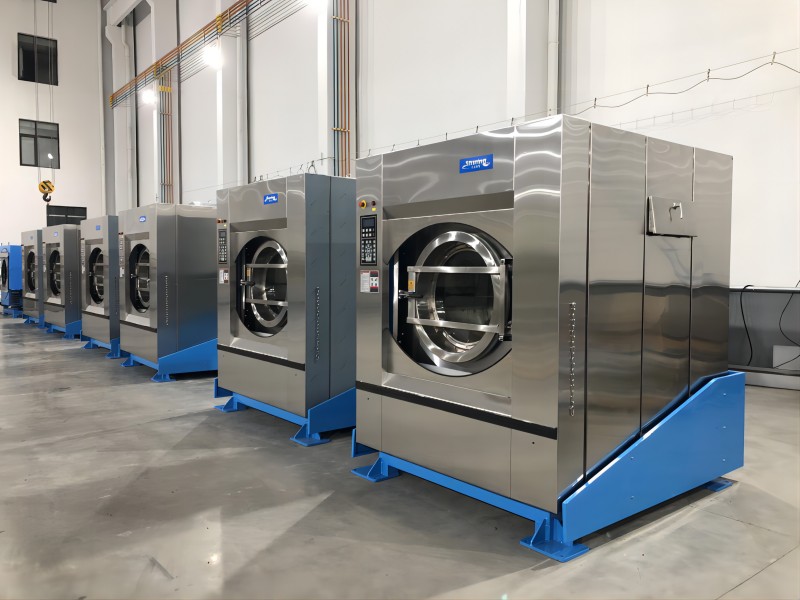 To get started, please fill out the contact form below. Our team will respond to your inquiry as soon as possible.
We are committed to protecting your privacy and personal information collected through this contact form, and will not share, sell, or distribute it to third parties without your consent, except as required by law or necessary to fulfill your request.
In July, 2017, we purchased one 40ft container of laundry equipment for our central laundry plant, they are very nice and well performed, since 2017, we already purchased 3 x 40ft containers of laundry equipment in 2018 and 2019.
In May, 2019, we bought laundry equipment from Sharing, they were used in our factory very well, we were very satisfied with their machines and bought them again in 2023.
In June, 2020, we bought one 40ft container of laundry equipment from Sharing, then we used their laundry equipment in our laundry factory in Braford, their machines worked well until now.
We are very happy to visit Sharing factory in April, 2019, Mark is very nice and professional, they provide the China high quality laundry machines, they run very well now, we will keep a long term relationship with Sharing.
+86-13606196136, 13861751289
Start Your Laundry Business Today